Our Expertise I Anodized Aluminum I Painted Aluminum I Stainless Steel I Proven Solutions
Client Case Studies: 1-100 I Before & After Photo Gallery I Client Testimonials I Contact York Property Co.

Case Study 7 - Cleaning and Refurbishing Stained and Oxidized Clear Anodized Aluminum Panels
Condition:

The exterior clear anodized aluminum panels on the North Carolina Museum of Art in Raleigh, North Carolina were faded, stained, discolored and oxidized. Our client, the State of North Carolina, had not remedial maintenance washed the anodized aluminum clad panels since they were new. The anodized aluminum panel finishes aged and degraded from exposure to caustic pollutants, acid rain, the sun, hard water spots and caustic calcium mineral deposits. The lack of anodized aluminum washing, care or maintenance caused the anodized aluminum metal finish to prematurely bleach, corrode, stain, pitt and oxidize. Facility management saw the results of not caring for, maintaining or washing the anodized aluminum panels and contacted us for our anodized aluminum restoration and preservation expertise.



York Property Company Solution:

Our anodized aluminum Technical Consulting Division was contracted to analyze the degraded exterior anodized aluminum Class I clear anodic finishes. We found excessive staining, corrosion, oxidation and anodic finish failure on the majority of the anodized aluminum panel surfaces. With the findings of our anodized aluminum surface testing and analysis a long-term anodized aluminum cleaning, washing and maintenance program was initiated to restore, protect and preserve the clear anodized aluminum panel system. When the anodized aluminum panel cleaning, repair, restoration and protection program was complete the anodized aluminum clad panels looked clean, fresh and new with the original factory gloss and sheen.

Contact us today at

610-442-2131

for nationwide service in the United States and Canada.
>>
More
Anodized Aluminum Cleaning, Refinishing and Restoration Case Studies
here.
<<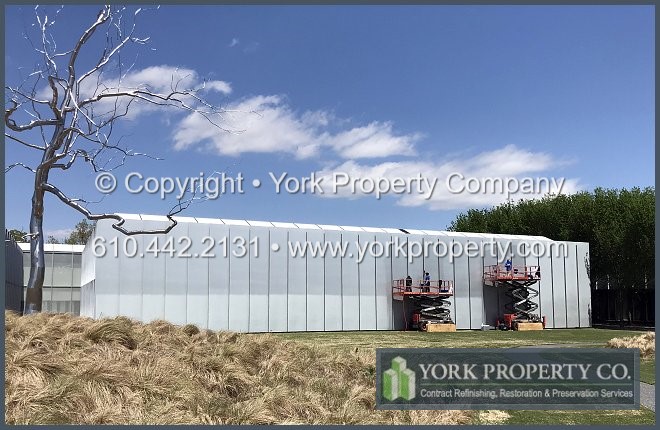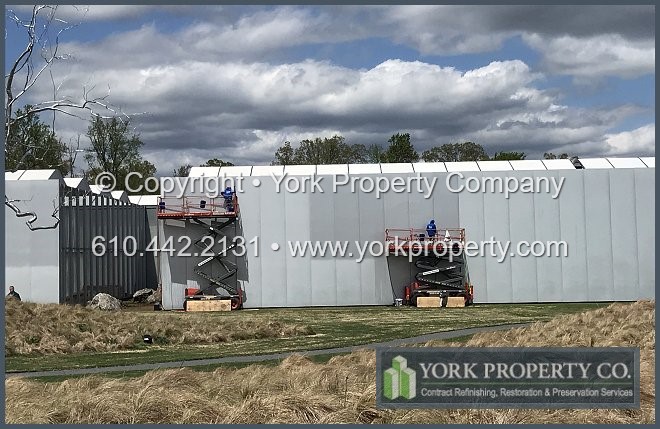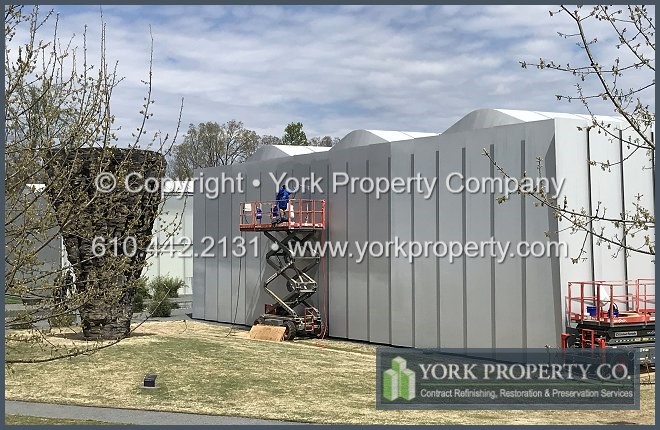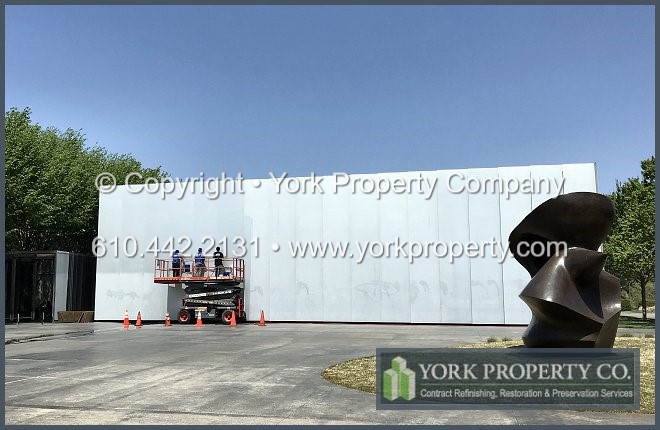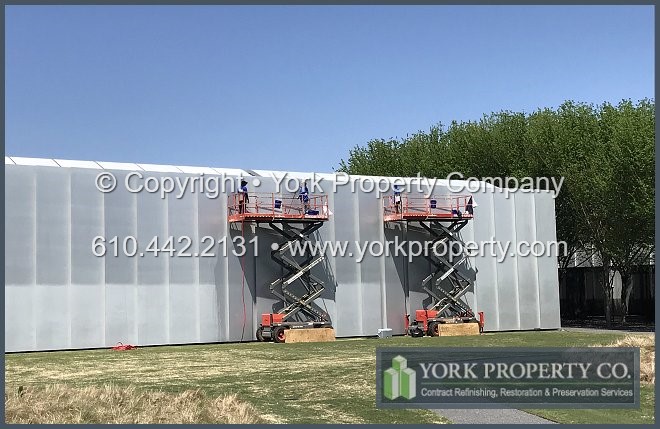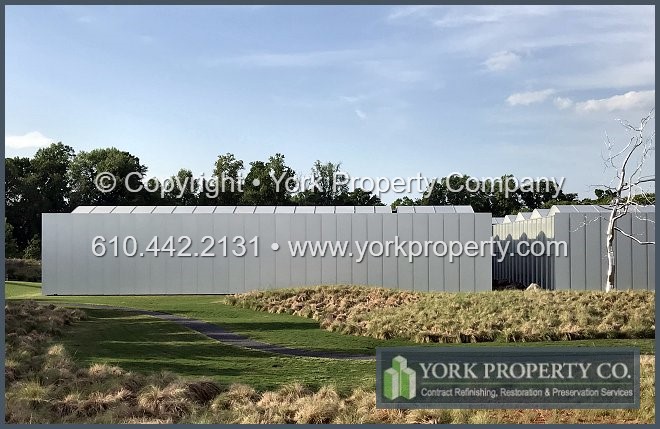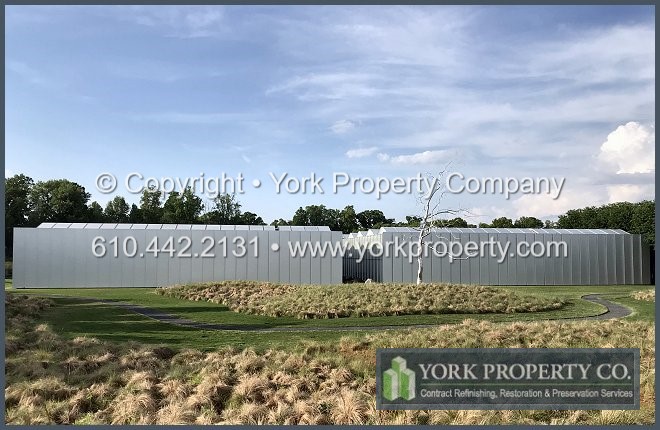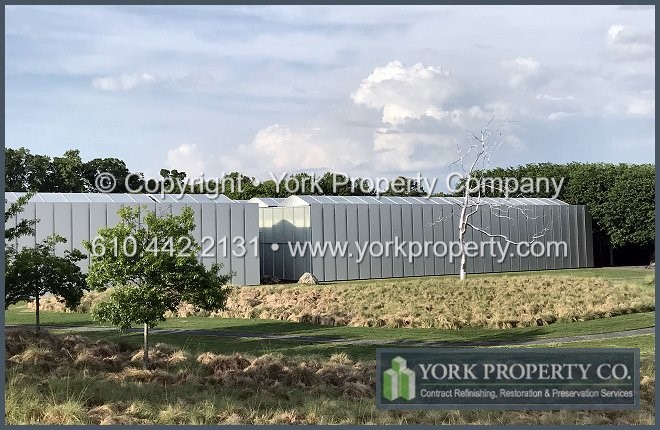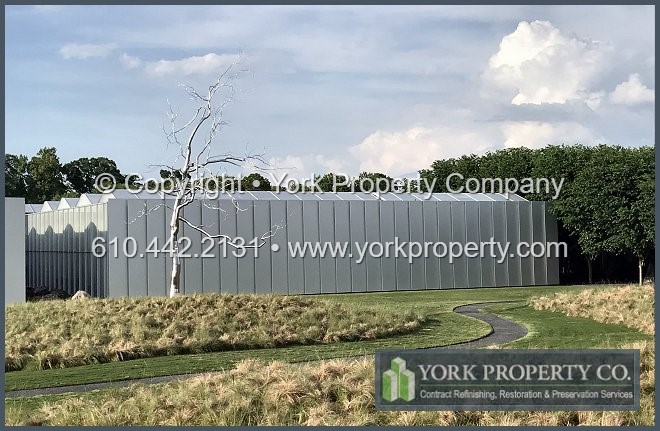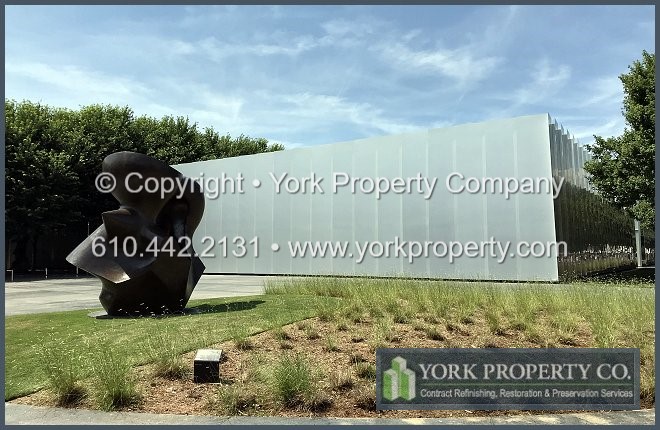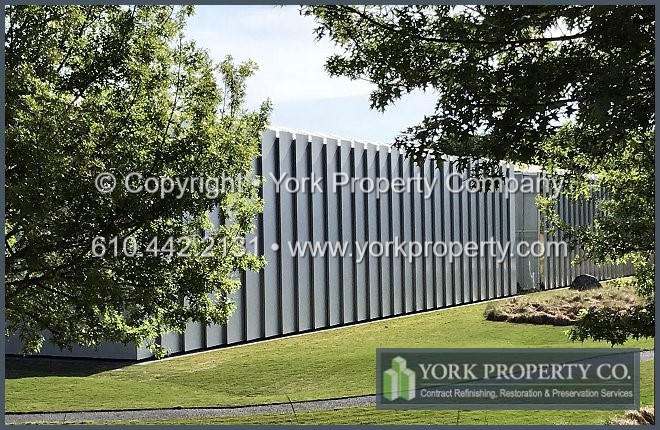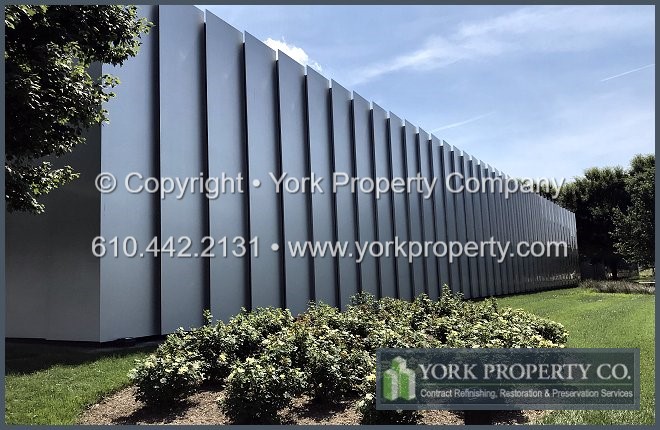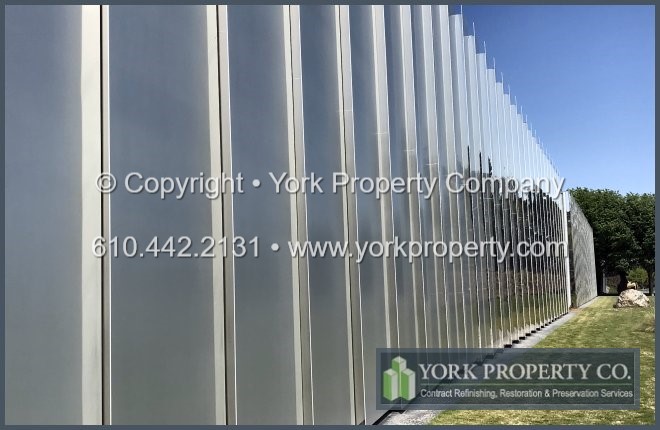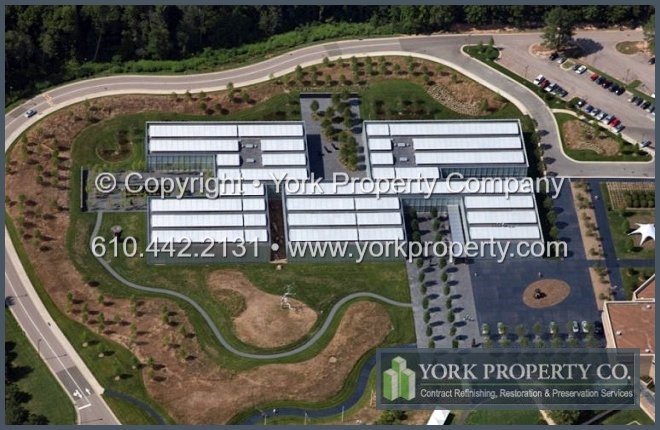 >>
View the York Property Company
Before & After Photo Gallery
here.
<<
York Property Company

provides high quality calcium deposit anodized aluminum panel cleaning, hard water stained anodized aluminum panel refinishing, sun damaged anodized aluminum panel restoration and bleached anodized aluminum panel maintenance solutions. Our highly trained company technicians clean, repair, refinish and restore anodized aluminum architectural metal surface finishes on-site.
Contact us today at

610-442-2131

and request an analysis of your building's stained, marked and degraded anodized aluminum panel metal finishes. We will provide you a cost-saving mineral stained anodized aluminum panel cleaning, white spotted anodized aluminum panel refinishing and calcium etched anodized aluminum panel restoration recommendation.

United States:

Alabama, Alaska, Arizona, Arkansas, California, Colorado, Connecticut, Delaware, Florida, Georgia, Hawaii, Idaho, Illinois, Indiana, Iowa, Kansas, Kentucky, Louisiana, Maine, Maryland, Massachusetts, Michigan, Minnesota, Mississippi, Missouri, Montana, Nebraska, Nevada, New Hampshire, New Jersey, New Mexico, New York, North Carolina, North Dakota, Ohio, Oklahoma, Oregon, Pennsylvania, Rhode Island, South Carolina, South Dakota, Tennessee, Texas, Utah, Vermont, Virginia, Washington, West Virginia, Wisconsin and Wyoming.
Canada:

Alberta, British Columbia, Manitoba, Ontario, Quebec and Saskatchewan.

York Property Company Inc. © 2021 I Precision Anodized Aluminum Restoration at the Right Price.